If you're looking for the best places to swim in Texas, look no further! We've compiled a list of the top places to take a dip, whether you're looking for a place to cool off in the summer heat or take a refreshing swim year-round. From scenic lakes to world-famous beaches, there's something for everyone on this list. So grab your swimsuit and towel and get ready to make a splash!
Best Places To Swim In Texas
1. Swimming Pools in North Texas
Burger's Lake
Burger's Lake, a park covering 30 acres, has a spring-fed lake that can be used for swimming. It also features sandy beaches that can be used for picnicking and sunning. There is also a 20-foot slide, 25-foot trapeze and diving boards.
Tonkawa Falls
The waterfall, which gushes into a natural pool below the bluffs, is a stunning sight. The swimming hole can be seen from the bridge in the country. Swimming is permitted in the park during the rainy season. Picnickers can enjoy the park's many rock tables and grassy spots.
2. Swimming Pools in Central Texas
Cypress Falls
This spring-fed stream offers cool, clear water that beats the Texas heat. This small dam makes for a beautiful swimming hole.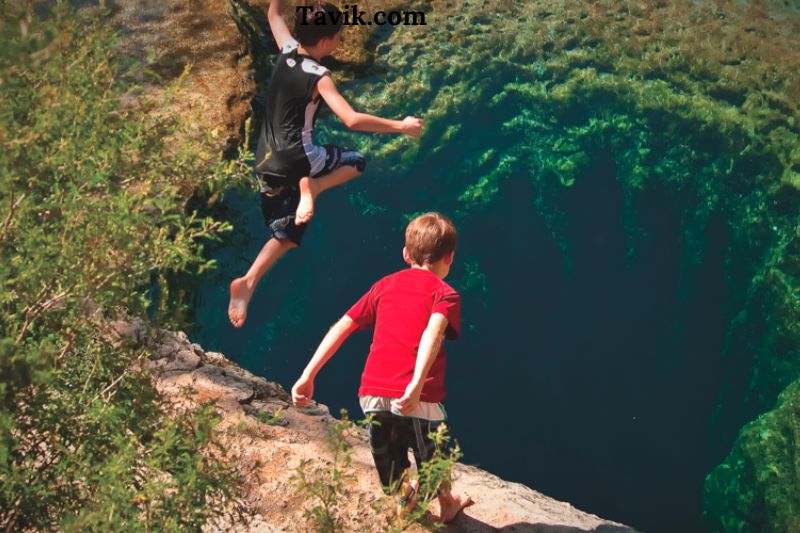 Jacob's Well
This is a popular swimming spot that generations have enjoyed. It was also a meeting place for Native Americans and early settlers. The well's mouth measures four meters in diameter. Thousands of gallons of water rise to the surface every minute, feeding Cypress Creek through Wimberley.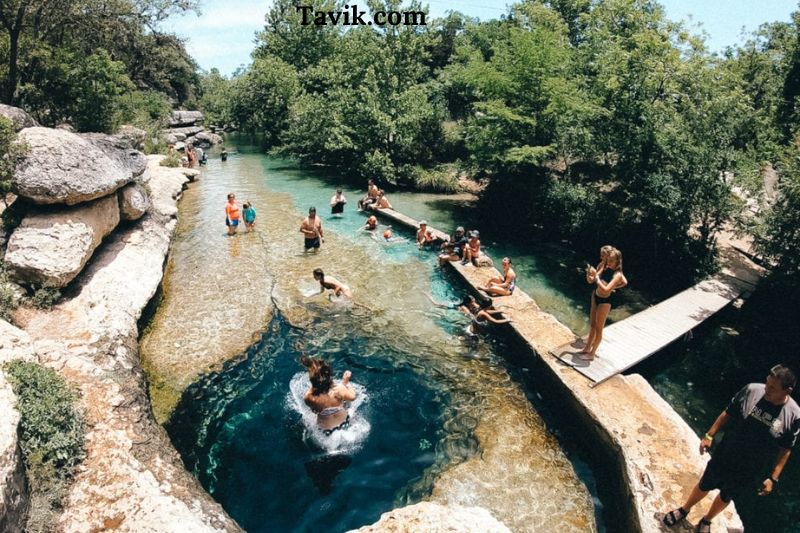 Blue Hole
It is one of the hidden water pools in Texa among the tall bald Cypresses. The old trees provide shade, and you can either jump in the pool or relax in the shade. Open Memorial Day through Labor Day.
Barton Springs Pool
Barton Springs is the state's best swimming hole due to its beautiful setting and the most significant flow of cool waters from the Balcones fault. All year.
Deep Eddy Pool
Deep Eddy Pool, which is Texas' oldest swimming pool, is listed as a historic landmark. Splash Party Movie Nights are held at the pool's large screen. Relax in the pool while watching family movies.
Austin Swimming Pools
Within 30 miles of Austin, there are more than 30 swimming pools.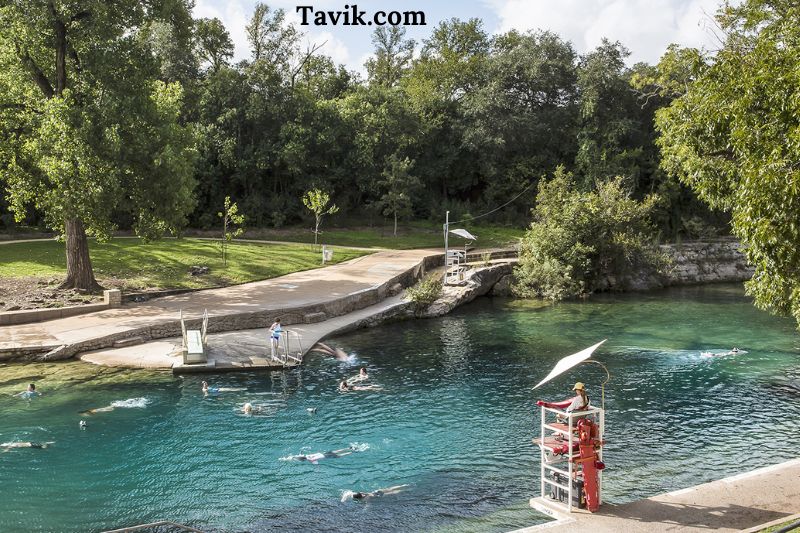 McKinney Falls
The Medina River, a beautiful, short river, is reminiscent of Upper Guadalupe. A popular spot is a secluded loop located north of Bandera.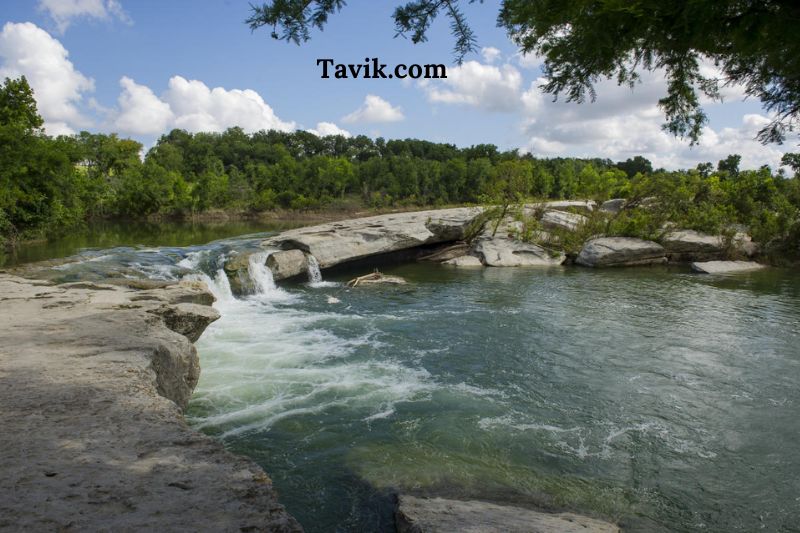 Lake Travis
Hippie Hollow Park, Texas's only clothing-optional public park, is a peaceful cove on the shores of Lake Travis and a famous swimming hole. It is next to The Oasis of Lake Travis, an Austin restaurant famous for its excellent outdoor space and stunning sunsets. You may prefer to keep your clothes on or to make sure others do the same. Pace Bend Park is near Lake Travis and has nine miles of shoreline. It also features other beautiful swimming coves.
River Medina
The Medina River, a beautiful, short river, is reminiscent of Upper Guadalupe. A popular spot is a secluded loop located north of Bandera.
Blanco State Park
The park is near the town square and features a small dam which creates a large lagoon for swimming and a waterfall.
Devil's Waterhole
This watering hole is a popular spot for swimming and canoe tours and is also a great place to go on guided canoe trips. It was formed from millions of years of water erosion on solid granite.
The Slab
This is a swimming hole, but not for swimming. It's more for lounging around in the shallow pools and taking in the beautiful view of the spot where the Llano River meets Colorado.
Granite Beach Park
There will be water toys, slides, and an aqua trampoline. This sheltered cove will offer plenty of activities for children.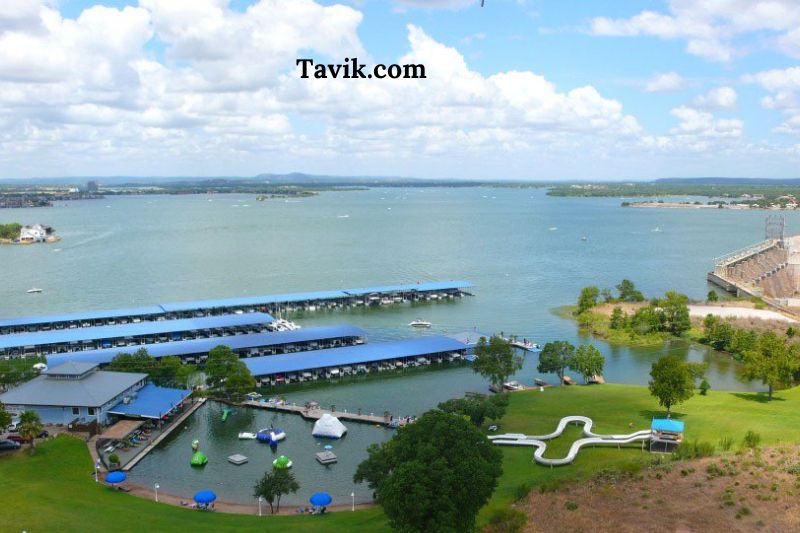 Krause Springs
This is possibly the most beautiful swimming hole in the state. It is located on a bluff with a view of Cypress Creek. The water flows down a bluff through ferns before crashing into the deep pool. The park offers RV and tent camping. Learn more about Krause Springs' fun day.
Hamilton Pool
The 50-foot waterfall creates a beautiful swimming hole. Many have enjoyed swimming in this bright green lagoon, surrounded by a forest.
Comal Springs
Texas' most significant group of artesian hot springs with seven outlets. A long water slide is found on the dam's side, forming the City Tube Chute along the river.
City Tube Chute
The City Tube Chute, located on the Comal River, is the most extended anywhere in the world and provides a 30-second thrill ride.
Cypress Bend Park
You can access the Guadalupe River on the east side of the city from this free park. This park is shaded and has a playground and picnic areas.
Landa Park
Three (3) pools are available at the Landa Park Aquatic Complex. One is a Springfed Pool fed by Comal Springs and maintains a constant 72-degree year-round temperature, while the other two are an Olympic lap pool and a zero-depth wading pool.
Rio Vista Park
This section of the San Marcos River, which has a constant temperature of 72 degrees, is ideal for swimming, tubing, snorkeling and scuba diving.
Spring Lake Falls
Right across from the TSU Campus, Spring Lake Falls meets the San Marcos River. This area is beautiful, and you can swim or jump into the river.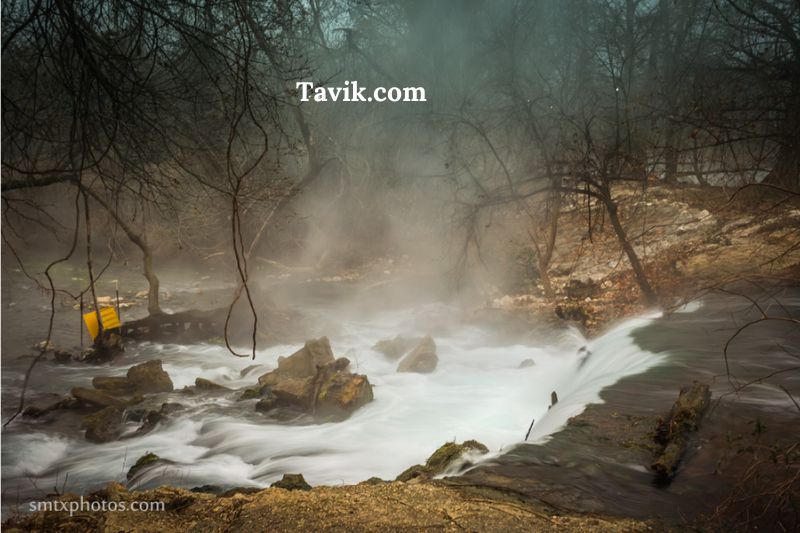 Hancock Springs Pool
The sulfurous springs, once a health resort, now offer an open-air swimming area. A charming tearoom surrounds the pool.
3. East Texas Swimming Holes
Ratcliff Lake
This roped-off swimming area is located in East Texas' Davy Crockett Natl Forest. It is one of the secret swimming holes in Texas which ideal spot for canoeing, swimming and paddle boating.
Boykin Springs
A serene nine-acre lake is nestled among the longleaf, loblolly and shortleaf pines of Angelina National Forest.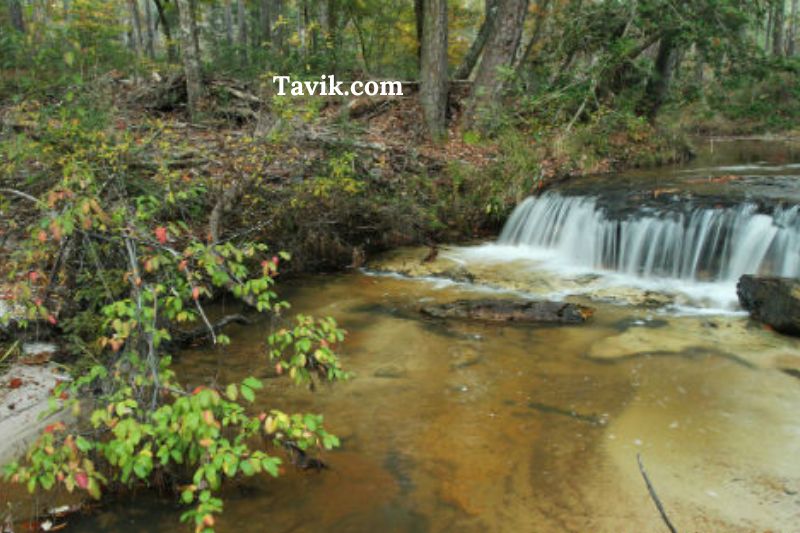 4. South Texas Swimming Holes
Nueces River
A low dam creates an open swimming area with water 71 degrees away from the Nueces River, which flows for more than 300 miles before emptying into the Gulf of Mexico. There are picnic areas, RV and tent camping.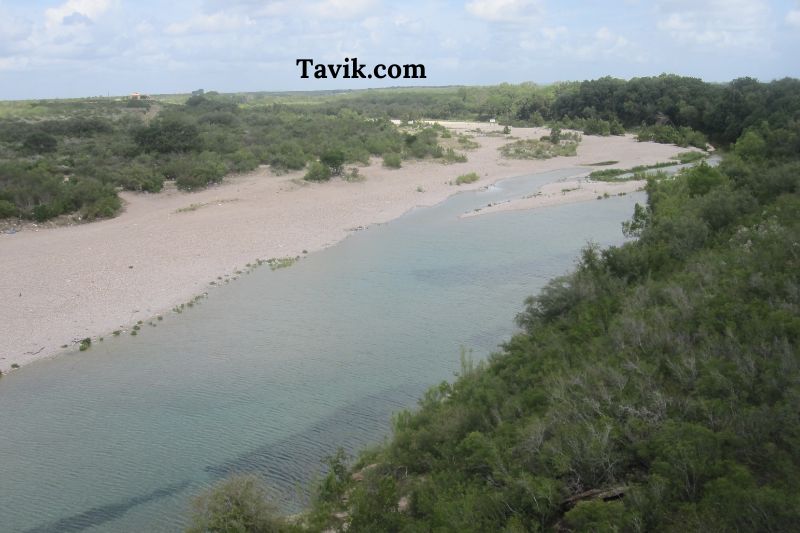 San Pedro Springs
This second-oldest park in America offers people the chance to enjoy the outdoors with fresh air, sun and exercise. San Pedro is a great place to take a stroll, admire the scenery and relax.
Inks Lake State Park
Inks Lake, located just one hour north of Austin in the Texas Hill Country, is packed all year. You will find campsites, family-friendly hiking trails, canoe/kayak rentals, and a variety of fish to catch.
Village Creek State Park
You will need to hike one mile to reach the area where the river curves around a giant sandbar. The temperature ranges between 74 and 78 degrees.
Brinks Crossing
This is a place where you can relax and get soaked in Guadalupe's deep river waters. You can enjoy a relaxing swim with shade trees or on a sandy beach.
Utopia City Park
This wide swimming spot is created by the riverside slope, which is lined with towering old Cypress trees. It is located 11 miles downstream of the Sabinal River. You can either swim the entire length of the pool, or you can float in your tube.
Come and Take It
Gonzales, Guadalupe River. The pecan and bald cypress trees grace the riverbank. The water is crystal clear, and the rope is tied to a branch of the bald cypress. This allows you to swing into the deep waters.
James Keihl Park
It is the best choice among rivers in Texas to swim. It is a beautiful place to relax and swim among the tall cypresses.
Garner State Park
This river is tree-lined and has beautiful hills to the west. You can use either flotilla in your tube or paddle in your boat. It is trendy and can get crowded at weekends.
5. South East Texas Swimming Holes
Lake Raven
It is located in the middle of a dense pine forest. Although this Lake is used primarily for fishing, it also has a designated swimming area. The water is light brownish due to the pines' tannin.
6. Swimming pools in West Texas
San Solomon Springs
This 25-foot crystal clear water is referred to as a "Quintessential Oasis" in the Davis Mountains. It flows into channels creating a desert oasis full of birds and aquatic animals.
San Felipe Springs
San Felipe Creek is composed of ten springs that join with the Rio Grande. Stone bridges will allow you to cross three of the creek's tributaries. You can either walk on the rocks scattered around the springs or float downstream on an inner tube. A swimming area called Pig Pen has a cement bottom and is a bit less wild.
Fort Clark Springs
Las Moras Spring supplies water to this swimming pool, which is third in Texas. It stays 68 degrees all year. Picnic areas are available in the park, which has tables and barbecue cooking equipment. It is located in a gated community with a motel and an RV park. Only members and guests of motels or RV parks can use it. If you're in the area, it is well worth your time.
The Quince
This 15-foot-deep swimming hole will provide you with cold, clear water. This pool is accessible to all who can find it within a few hundred yards of River Road, Texas Highway 55.
Independence Creek Preserve
A small dam created this desert swimming hole in Texas. It is located in deep canyons and mesas covered with scrub. The pool measures three acres and has a stone retaining wall and a natural one.
Conclusion
So there you have it, the best places to swim in Texas! Whether you're looking for a scenic lake to relax in or a historic pool to take a break in, these places will have you refreshed and ready to hit the pool again soon. It's summertime, so take advantage of the weather and head to one of these great swimming spots!