If you're looking for a place to take a dip in St. Louis, you're in luck. The city has a number of best places to swim, from public pools to lakes and rivers. Whether you're looking to cool off on a hot day or want to take a leisurely swim, there's a spot for you. Here are a few of the best places to swim in St Louis.
The Best Places To Swim In Saint Louis
1. Lakes
Lake Lincoln
Northeast of Troy, the 55-acre lake is located at Cuivre River State Park. It has a sandy beach and a designated swimming area. It's ideal for boating and catching largemouth bass, bluegill, channel catfish, and other aquatic species. It has the Ozarks feel without the crowds at Osage Beach.
Creve Coeur Lake
This 2,145-acre park, located 19 miles east of St. Louis, is the closest beach spot to the city. In the traditional sense, there are no beaches in St. Louis. You can still enjoy a relaxing and rejuvenating beach getaway in Creve Coeur, which is located in Maryland Heights. Although swimming is not permitted, the northeastern cove can be used for sunbathing or enjoying stunning lake views. The park also offers a variety of thrilling recreational activities like ziplining, hiking, and boating. You can take more photos by running, biking, or hiking the 3.8-mile trail that surrounds the park's lake. You can also enjoy the 1,600-foot-long beaches and play volleyball.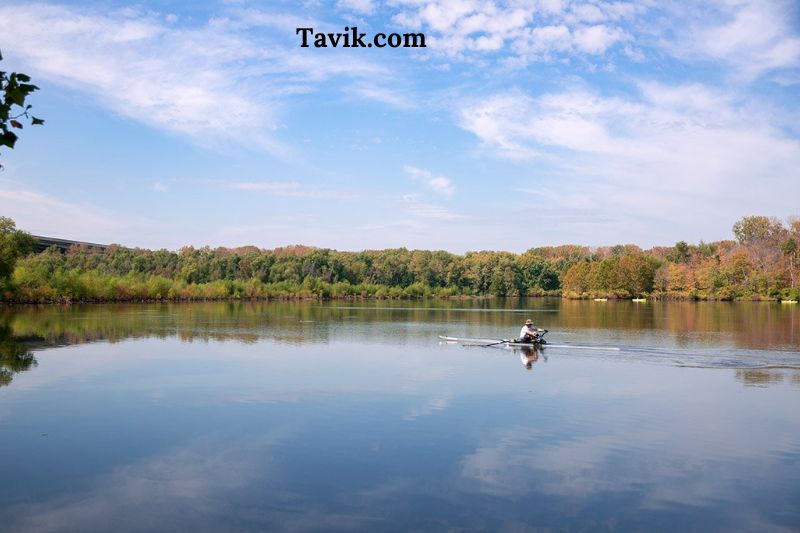 Lake Shelbyville
Lake Shelbyville boasts 23,000 acres of land-based recreation and 11,100 acres of water. Visitors love Lake Shelbyville's aquatic center and its 4 beautiful beaches. You can also enjoy horseback riding, fishing and picnicking. Outdoor fun can be found on the Camp Camfield Trail, or you can hike one of the many trails in the area, such as Okaw Bluff Trail. COE Visitor Center offers educational experiences about the wildlife of the region. The visitor center also highlights the rich history of the lake and the surrounding communities.
Lake Boutin Beach
This public beach, located in Trails of Tears State Park, is an excellent choice for families vacationing together. Lake Boutin Beach is ideal for families. The beach is known for its calm, gentle waters and sandy shores where children can build and play castles. You can also find plenty of picnic tables and swimming pools for a great day out. Stop by the interpretive center to learn more about Cherokee Indians or the Trail of Tears. For an added thrill, you can fish or canoe along the shoreline for some extra fun.
2. River
Castor River Shut-Ins
The Amidon Memorial Conservation Area is home to Missouri's only pink granite shut-ins. It is located just east of Fredericktown. Small waterfalls are created by the water running around the boulders. It opens downstream to a large swimming pool where you can swim, wade and enjoy the natural beauty of nature.
3. Beach
Fugitive Beach
The former rock quarry on 25 acres in Rolla features a 60-foot waterslide and 15- and 20-foot cliff jumps. You can also rent volleyball and Ricky Bobby's Bar & Grill. $10 for adults, $6 for children. Every day, 10 am-6: p.m. from May 26 to September 4.
Keyesport Beach
Keyesport is 50 miles from St. Louis and is a peaceful and beautiful getaway for both city dwellers and families. Are you looking for family-friendly lakes beaches near you? Take a day trip down to Keyesport Beach. It offers a safe swimming beach for children and a playground. The beach also has a boat ramp and a marina. Explore the museums of the town to add historical and cultural flair to your beach getaway. Fayette County Museum is our favorite, as well as American Farm Heritage Museum.
Grand Glaize Beach
Public Beach #2 is a great choice for families, and it's located in the Lake of the Ozarks State Park. Grand Glaize Beach is a favorite weekend getaway from St. Louis. It's the safest beach in Missouri for children because it has no waves and shallow waters. This beach is ideal for families and allows you to build sand sculptures, forts, and castles. Rent a boat at the marina if you want to take a break and relax in the calm waters. You can also find ice cream and fishing bait at the marina.
The Fugitive Beach
This unique beach in Rolla is open from May to September. It's full of fun and splashy fun. This former quarry is now an aquatic paradise with a sandy beach and volleyball courts, jumping cliffs, and a 60-foot water slide. It's the best beach to swim near St. Louis, with clear waters and lifeguards on duty. This man-made wonder doesn't require you to bring a lot of food. Drop by Fugitive Grill for quick and delicious food. Their hotdogs, popcorn chicken, and nachos are a huge hit with us.
North Avenue Beach
This waterfront spot is located in Chicago's Lincoln Park and offers one of the most beautiful St. Louis beach vacations. North Avenue Beach is a popular spot on the waterfront that offers many entertaining activities. Rent a bike, play volleyball, have a delicious snack, or take in the stunning view of Chicago's skyline. After you're done with sun, water, and sun, take a look at the many attractions in Chicago. We recommend visiting Green City Market, Lincoln Park Conservatory, and Lincoln Park Zoo.
4. Pool
McNair Park Pool
Although the pool at McNair Park isn't quite as large as others in St. Louis, it's still a great place for families to spend the day. A water slide, large children's area with water-play, and lap swimming are all available. Adult admission is $5, and children are $4. The pool is open every day from noon to 6 pm.
Kennedy Pool
Kennedy Pool is operated by the St. Louis County Parks and Recreation Department on Wells Road, South St. Louis County. The pool has a 50-meter pool, and there is also a separate toddler pool. Children aged 4 years and under are admitted free. Kennedy Pool is open daily from noon to 6 pm.
5. Aquatic Center, or Water Park
North Pointe Aquatic Center
A popular water park in St. Louis County is the North Pointe Aquatic Center, Ballwin. There are several pools at the facility, including a lazy river and splash pad, as well as a water tower and slides. North Pointe is open daily from 11:30 am until 7:30 pm. Twilight Swimming is offered for families once a month. The evening swims are from 7:30 pm until 10 pm for residents and non-residents. Children 2 and under get in free. Resident admission costs $6 for adults and $5 for children.
Maryland Heights Aquaport
Maryland Heights Aquaport is a popular summer getaway for families. You will find slides, pools, and a lazy stream, as well as plenty of sunbathing space. For children aged 4-15, non-resident admission costs $15 and $10, respectively. Resident admission costs $5 for adults and $4 for children. Kids 3 and younger get in free. Aquaport is open Monday to Friday, 11 a.m. - 7 p.m. Saturday, 11 a.m. - 9 p.m. Sunday, noon - 7 p.m.
Raging Rivers Water Park
Grafton's Raging Rivers draws people from all over the region. The water park is located on the banks of the Mississippi River, along the Great River Road. The attraction is large and includes a beach, treehouse harbors, an endless river, slides and raft rides. Raging A's Days is a new 2017 feature. Students can get one free day of admission between June 17 and 30 if they bring in a report card with at minimum one A grade. Regular admission costs $24.95 for adults and $20.95 per child. You can also save $5 by visiting after 3 pm. Raging Rivers is open every day at 10:30 am.
Hurricane Harbor at Six Flags St. Louis
Six Flags Hurricane Harbor is a 12-acre water park that features a wave pool of 560,000 gallons, a raft adventure ride, and a children's playground. There are many water slides available for all ages. Hook's Lagoon's treehouse is a favorite with children. Adults will enjoy the Bonzai Pipeline, which is six stories high and travels 40 miles an hour. Your Six Flags ticket includes Hurricane Harbor admission. Six Flags General Admission is $50.99 for Children and $65.99 for Adults. Online discounts are available. Hurricane Harbor opens each morning at 10:30 am.
Splashin' Safari
Although Splashin Safari is more than two hours from St. Louis, it's still worth noting because so many people don't know it exists. It is a fantastic water park located in Holiday World, Santa Claus, Indiana. This makes it a great spot to take a family vacation that is close to home. Splashin Safari has water slides and a wave pool for all ages. This is a great spot for summer fun!
Crestwood Aquatic Center
Crestwood Aquatic Centre is a wonderful place for families to swim. Non-residents pay $8.00, while children younger than three years old get in for free. Crestwood Aquatic Centre offers fun for all ages. It has a lazy river and diving boards.
Shaw Park Aquatic Center in St. Louis is a great place to swim. Although it's not a swimming pool with lazy rivers or water slides, the pool has received great reviews from visitors and is one of the most popular in St. Louis.
Maryland Heights Center and Aquaport
Another great community pool is the Maryland Heights Center and Aquaport, which are located just outside of St. Louis. This center has more water slides than any other community pool and offers water fun for all ages. Although it is more expensive than other local pools, the center has high visitor ratings.
Splash City
Splash City can be found just across the bridge in Collinsville. Splash City is a great family swimming park that offers many activities for all ages. Splash City offers free tubes, life jackets and parking.
Kennedy Recreation Complex, Suson Park
Suson Park, South County, is home to the Kennedy Recreation Complex pool. This is another pool that's not too fancy and doesn't have slides or diving boards. But it's well worth the trip. It has a swimming pool of Olympic size and a child's pool. It is clean, has the best reputation and is one of the most affordable pools. For children under 4, they are free. Children aged 5-12 and older pay only $4.00. Kennedy is close to acres of park and offers concessions at a low price.
The Lodge Des Peres
The Lodge Des Peres has an amazing indoor and outdoor pool. Sometimes, you can even watch a family movie in the pool! The Riverfront Times rated them one of the top pools in St. Louis.
White Birch Bay Aquatic Center
On a hot summer day, the White Birch Bay Aquatic Center in Hazelwood is your best bet. Popular water attractions include a bubble slide and a lazy river that runs 600 feet. There is also a small wave pool with spray features. Non-residents can enter for $12 and $10, respectively. Residents' admission costs $6 for adults and $5 for children. Children 3 years and under are admitted free. The center is open daily from noon to 6 pm.
Bridgeton Crossing Aquatic Park
Bridgeton Crossing Aquatic Park makes a great family getaway. You will find slides, a children's playground, and plenty of space to swim or relax in the sun. Non-residents can pay $8 per adult and $7 per child. Residents' admission costs $6 for adults and $5 for children. Children 3 years and under are admitted free. Bridgeton Crossing is available every day from noon to 8 pm.
Castlewood State Park
This 1,818-acre park, located in Ballwin, is one of the best quick getaways from St. Louis. Castlewood is a paradise for both locals and tourists. This park offers a refreshing and cool escape to nature. The park offers a beautiful backdrop for camping, fishing, and hiking. This park does not have a lifeguard, so you should be extra cautious when swimming in the waters. For extra protection, children and non-swimmers need to wear a flotation or a life vest.
Washington State Park
This 2,147-acre park was created by the Civilian Conservation Corps and is a gem in the eastern Ozarks. Washington State Park offers miles of hiking and walking along Missouri's Big River. For those looking for a refreshing swim, there is a sandy beach and a swimming pool. The park is awash with breathtaking Ozark views. The Big River is a popular spot to canoe, kayak and raft. You can rent a floating device at Thunderbird Lodge if you don't own one. You don't need to hike up and down the Big River to use the shuttle service.
Finger Lakes State Park
This park, which was once a mining site, is now an outdoor paradise with a sandy beach. This lake beach in Missouri is a great place to spend a day. It has cool waters and no waves. The park also offers many outdoor activities such as kayaking or ATV riding. If you are looking for relaxation, picnic areas will be available. Driving I-70 E or I-64 E is the fastest way to get to the park in St.Louis. The average drive takes 2 hours.
Conclusion
There are plenty of great places to take a dip in St. Louis. With so many different options, you're sure to find the perfect spot to cool off, whether you're looking for a place to lounge by the pool or take a refreshing swim. Be sure to check out each spot and find the one that best suits your needs. Hope you enjoy your swimming experiences in St. Louis!