Whether you're looking to escape the heat or enjoy some time in the water, there are plenty of best places to swim Northern California. There's something for everyone, from rivers and lakes to beaches and pools. So grab your swimsuit and check out our list of the best places to swim in Northern California.
Best Places To Swim Northern California
1. Swimming Holes In Northern California North Fork Falls
North Fork Falls, an isolated tributary of the Sierra located at the North Fork of the American River, is a tributary. The tranquil scene of cascading water and refreshing pools is hidden in a forest. The granite has been eroded over the millennia, and beautiful waterfalls have been created for you to enjoy. This hidden gem in the Golden State will leave you breathless as you leap off cliffs that range from 10-25 feet high.
Highway 49 Crossing
At the Highway 49 Crossing, you'll find giant polished granite boulders and an enticing emerald pool. Visitors who wish to escape summer heat can enjoy this scenic stretch along the South Yuba River. Highway 49 takes you through California's Gold Country via four crossings. It also passes through historical mining communities on the water. Photographs of miners working in the rugged canyons, searching for gold after a dip in one of the pools. The area is still being explored by tourists and hobbyists alike.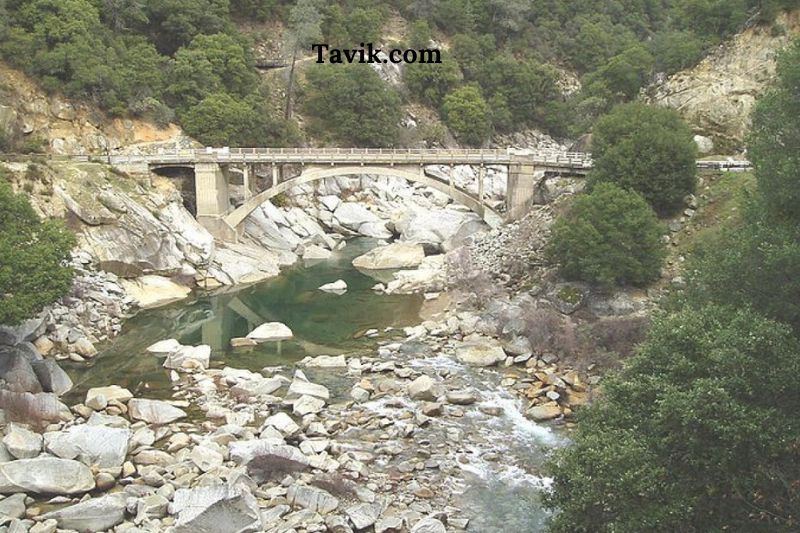 Standish- Hickey State Recreation Area Swimming Hole
Are you looking for a way to beat the mid-summer heat by swimming in emerald water? It would help if you headed to Standish-Hickey State Recreation Area, northern Mendocino. You can swim through stunning views as the sparkling streams of the Eel River run through redwoods. It is home to an inviting swimming hole, deep enough to rock jump and for family-friendly watersports.
Cleo's Bath in Pinecrest
One of Northern California's most famous secret water adventures is "Cleo's Bath". After a mile of hiking around the lake, you will climb up the hills to enjoy the stunning views of the mountains and forests below. The hike is worth it, even if you don't like the water. This loop trail is beautiful and rewards you with the perfect swimming hole at its end.
Richardson Grove Swimming Hole
Richardson Grove is a favorite redwood state park in Humboldt County. Visitors will be attracted to the South Fork, or the Eel River, during the summer heat. Here, they can find California swimming holes and beaches that offer relief from the heat. Richardson Grove's main swimming spot is across from a jump rock with a deep pool below. Many jumping options are available, ranging from 5 to 20ft in height. You will need shade, so bring a beach umbrella. You can park or camp.
2. Lakes In Northern California For Swimming
Emerald Bay
Emerald Bay and the park named after it are situated in the southwest corner of Lake Tahoe. Its sparkling waters are a magnet for swimmers, boaters, and hikers. Emerald Bay is surrounded by granite peaks made of glacially-carved granite that rises high from the water's edge. This lake is a great place to swim in Northern California.
Donner Lake
Donner Lake is one of the most popular lakes in Northern California. The scenic beauty of the eastern Sierra Nevada makes this an excellent addition to your Truckee weekend getaway. Donner Lake, home to the largest lake trout and kokanee salmon in California, is an excellent place for swimming and fishing. You can ski to your heart's content in winter at Donner Lake, which is why it's called the "Jewel of the Sierra".
Lake Almanor
Lake Almanor is the perfect place to escape crowds and enjoy a peaceful swim in solitude. This serene reservoir is Plumas County's best-kept secret. It can be found between the Sierra Nevada range and Cascades ranges. Lake Almanor offers breathtaking views and rugged mountainous terrain that will make your adventure a success. This undiscovered gem is not only one of the most beautiful lakes in Northern California but also offers excellent fishing opportunities. The reservoir is home to the well-known inhabitants of black bullhead, golden shiner, and brook trout. Don't miss your chance for some great angler moves.
Lake Siskiyou
Lake Siskiyou is a lake formed by the Box Canyon Dam on the Sacramento River. Its clear water makes it an excellent choice for anyone looking to swim in NorCal. The reservoir, 2.3 miles away from Mount Shasta, is nourished by majestic mountain streams. It's the perfect escape from the city noise. If you don't like the idea of pitching a tent, you can swim and kayak miles along the shoreline.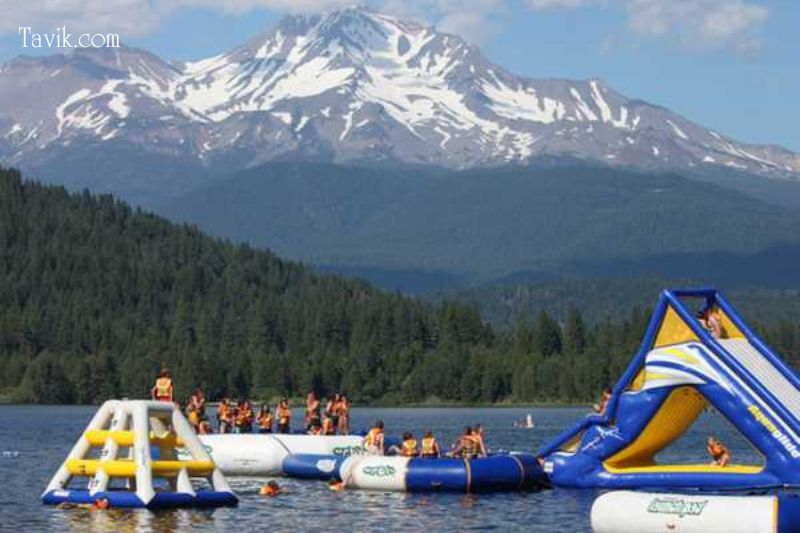 Bass Lake
Bass Lake, a pine-tamed reservoir, is located approximately half an hour south of Yosemite National Park. This NorCal destination is often compared to Lake Tahoe. The small lake has an immense alpine feeling, but it is still it's own. The lake's surface waters are at 3,400 feet elevation, making it one of NorCal's most popular swimming spots.
Lake Anza
This swimming lake in Northern California is named after Juan Bautista de Anza (Spanish explorer). Wildcat Creek supplies Lake Anza with the majority of its recreational waters. It occupies a large portion of Tilden Regional Park. The tranquil swimming lake and the surrounding beaches provide many amenities, including restrooms, changing rooms, snack bars, and large parking lots.
Whiskeytown Lake
The charming Whiskeytown lake is a must-see on any list of Northern California's best swimming spots. Although it is a reservoir, it retains the beauty and charm of a natural lake. You can drive west from Redding to enjoy the warm, clear waters and 36 miles of shoreline. You can sunbathe, read summer books, or take a sandy picnic.
Upper Falls
Upper Falls is best known for its overlook/picnic area on the McCloud River Three Falls Hike. It offers a quieter and more protected swimming hole than its counterparts downstream at Middle or Lower Falls. The waterfall is not very tall, but the pool and falls below are set within a deep bowl with basalt walls. Upper Falls can be enjoyed in the summer heat due to their depth.
3. Waterfalls In Northern California That You Can Swim
Potem Falls
Potem Falls is the most beautiful place in the world. This hidden gem in Redding offers the perfect escape from the scorching summer heat of Shasta County. Although this NorCal waterhole is beautiful all year, the best time to visit it is during summer. You can swim around the waterfall and swing high above the ground on a rope.
Hatchet Creek Falls
Do you want to spice up your Shasta Cascade getaway? You can take a trip to Hatchet Falls, one of the most popular places to swim in NorCal. This cascading waterfall-jumping spot is split in half by a fallen branch (used now to make a staircase). It offers dizzying hikes as well as the thrill of a lifetime. Although it is a waterfall, you must hike to it. The Northern California swimming hole is well worth it.
Lower Falls, Mccloud River
The McCloud River, which stretches for more than 70 miles and is a delight to visit, has many surprises. This stunning California river offers breathtaking views of the Cascade Range. However, it is also well-known for its fishing and swimming. The area's waterfalls in California that you can swim, Lower Falls, is one of three that can be accessed from the river. It offers the perfect temperature for you to jump in. The waterfall plunges approximately 15 feet into a warm, shallow pool surrounded by flat rock. (If this isn't perfection, we don't know how to describe it.)
Carlon Falls, Groveland
Carlon Falls is located just outside the Yosemite National Park Highway 120 entrance. It stays full and cold well into September and Oct. The waterfalls, approximately 15 feet high, cascade in thick white water. You will be hiking a few miles along the South Fork Tuolumne River. There are plenty of opportunities to stop and take a dip. To avoid crowds on one of Yosemite's most stunning hikes, head out early in the morning between late May and September to avoid the crowds. Before you grab your inner tube and jump in the car, there is one thing that you should do. Remember that water levels at these locations may be lower depending on when and how much precipitation Northern California has received. Mother Nature doesn't always give us enough rain or snow. Be sure to check the water levels and stay safe. We're done telling you what you should do. Have some fun!
McCloud Falls
Although the hike to all three waterfalls is moderate, Lower McCloud Falls is very popular for those looking for a quick swim hole in California. The rocks surrounding the falls are a great place to relax, enjoy the view, or get in the water. Middle McCloud Falls can be reached quickly and is often crowded with swimmers, photographers, and picnickers.
4. River In Northern California For Swimming
Russian River (Secret Spot! ), Healdsburg
The Russian River crowds can sometimes be a bit like spring break. If you prefer quieter waters, this spot is a good option. You can also float to this little island and create your own. The public entrance can be found at the extreme east end of Redwood Drive. It can be challenging to park, but it is worth it once your blanket is spread on the secluded beach.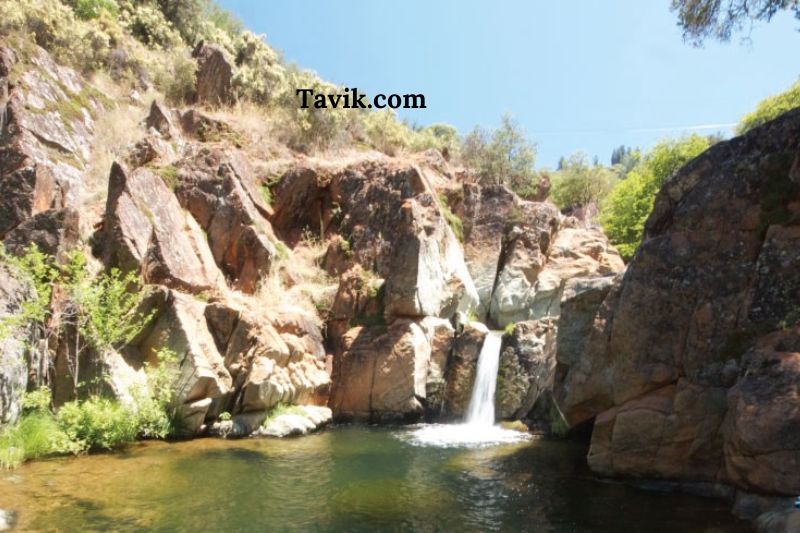 Nevada City, South Fork of Yuba River
This beautiful swimming hole is not suitable for diving. However, the circulating water makes it feel like you are in a natural hot spring. It would help if you didn't attempt to dive in as it's 6-8 feet deep. There have been several injuries. It is not necessary to wear clothing. You can do more with this river than swimming. Camping options, hiking, and even a boat float it. This is one of the most popular things in Northern California in summer!
Mad River, Kneeland
The Mad River is located in Kneeland, just an hour east of the 101 North, right off the Indianola Cutoff. It is clear turquoise water that looks almost like it's in Hawaii. The rope swing, which swimmers can reach by walking toward the rocks, is one of the most impressive features of the river. This spot is said to look like Humboldt's and Hawaii's baby. Follow these instructions and enjoy a day of outdoor fun in Northern California.
Tuolumne River, Tuolumne County
You know you have struck gold when you find a swimming hole such as this one along the Tuoumne River. Guess which one? The Tuolumne River belongs to the National Wild and Scenic Rivers in California to swim. It deserves this excellent designation! This fun spot is a must-see for anyone who visits Northern California.
Oregon Creek, Middle Fork Yuba River
This hidden gem can be found at the Yuba River's Middle Fork. This hidden gem is only a short distance from the main road. It's quiet because few people know about it. It is dangerous to dive here as the water is very shallow. Many large rocks can be found along the river, making it an excellent spot for reading, picnicking or simply soaking in the sun. Oregon Creek Day Use Area is the ideal place to park if you spend your day in the area.
Colfax, North Fork American River
Yankee Jims Bridge is the location of this swimming hole. This swimming hole is named after an 1850 miner who discovered gold just a few miles from this spot. Miners then robbed him. Yankee Jim fled to Southern California, where he continued his criminal life. He was executed as a horse theft thief. The swimming hole is also pretty impressive. If you want a little adventure, you can even raft down the American River!
Golden Quartz, South Fork Yuba River
This little-known swimming hole is located off the South Fork of the Yuba River. It has a small sandy beach with a picnic area and is perfect for spending a day with your family. This spot is ideal for families with young children because the water current is not very strong. You will find peace, safety and tranquility here. The National Forest Service maintains the Golden Quartz Picnic Site's primitive toilet.
Local swimming hole
Are you unsure if your little ones are up to taking them on a hike to a waterfall with you? You can load your car and take the kids to the local swimming pool. Or, you could buy a cheap pool for them to splash around in. Little ones will not notice the difference!
Conclusion
So there you have it – our list of the best places to swim in Northern California. There are many great places to swim in Northern California. The best place to swim depends on what you are looking for. If you are looking for a place to swim that is secluded and has beautiful scenery, then you should consider swimming in one of the many lakes in the area. If you are looking for a place to swim with a lot of activities and amenities, you should consider swimming in one of the many pools or beaches in the area. So jump in and enjoy the water! https://www.youtube.com/watch?v=dn2ZwpyzH8Q