Maui is world-renowned for its pristine beaches and waves perfect for surfing. Visitors come from all over to experience the island's natural beauty and catch a few waves. While there are many Best Places To Surf In Maui, the following beaches are considered some of the best.
How To Get To Maui?
It's easy to travel to Hawaii, even if you are starting from the US, because of its popularity as a tourist spot. Although it's not attached to the main continent of America, Hawaii is one of the 50 US states. This means that visitors from this region of the world don't need to have a visa or passport to visit Hawaii.
Three airports can take you to Maui. You can find Hana airport, Kahului, and Kapalua airport along the coast. This gives you easy access to the best spots for surfing in Hawaii, as well as easy access to the rest of Hawaii.
It is possible to sail from the US to Hawaii, but it is not recommended. For recreational sailors, this trip can take up to two weeks and will limit your ability to go out on the water. You can also find ferry services from other Hawaiian islands. These are great for anyone who wants to see more than Maui during their trip.
Before you travel to Hawaii, it is worth looking into flights. The cheapest months to travel to Hawaii are January and February. Also, there will be fewer tourists during the colder months.
Best Places To Surf In Maui
1. Best Spots for Beginners
The Cove
The Cove in Kihei offers longboarding and short boarding opportunities. Many Maui surf schools offer lessons here for beginners. This is because of the wave size and shape. It has a sandy entry and breaks along the cove. Booties are a good idea as the majority of the ocean's bottom is made up of reefs and rock.
Launiupoko
Do you want to have fun surfing with your family while vacationing in Maui? You should consider riding the waves at Launiupoko if you are. This beginner surfing break is located in West Maui about 10 minutes away from Lahaina's south end. 
Launiupoko is one of the greatest Maui surf spots for beginners, longboarders and stand-up paddleboarders. The waves here are long and rolling with slow breaking left and right, making them suitable for beginner's lessons. On weekends, you'll find the beach crowded. It is also a great place to surf at sunset.
Kaanapali Beach
You can't miss the breathtaking surfing experience at Kaanapali Beach on your Maui excursion. It's located on Maui's west coast, outside Kaanapali Alii. This is not only a stunning beach but also one of the best places in Maui for learning and practicing surfing. 
You can enjoy fun, short rides on the beach thanks to its consistent, gentle waves that break left. This beach is a great place to learn standing up. There are also dinner cruises available in the area, one departing from Kaanapali Beach.
Puamana Beach Park
Puamana beach park is the best place for surfing on Maui. This is a beginner surfing break located south of Lahaina, just past mile marker 19. The rides are usually short and the waves can often close out, meaning that the wave breaks all at one time instead of going right to left or right to right. 
It's one of the best surf spots in Maui to practice standing on the wave. It's so short that you can paddle out on many waves without feeling fatigued.
Grandma's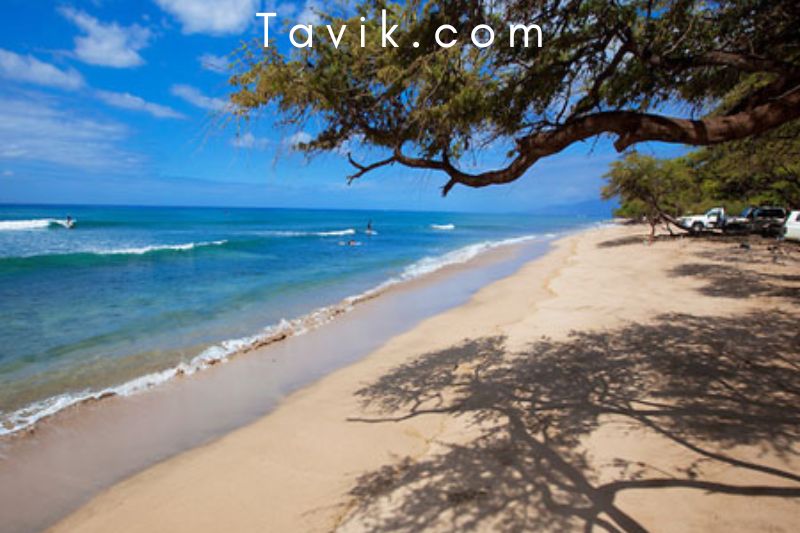 Grandma's Surf Break is Maui's only one with a campground. Only a few steps from Papalaua Park are the waves. 
Grandma's, which is located on the right after the tunnel on Honoapiilani Highway's Honoapiilani Highway, has surfable waves between mile markers 11.5 and 11.5. (Note: the GPS can often direct you to Papalaua In Lahaina so be sure to pay attention to the signs and mile markers.) 
There are very few amenities, but you can use the trashcans and porta-potties. You can rent a car in Lahaina or Kihei, which are both about a 15-20-minute drive from each other.
Paia Bay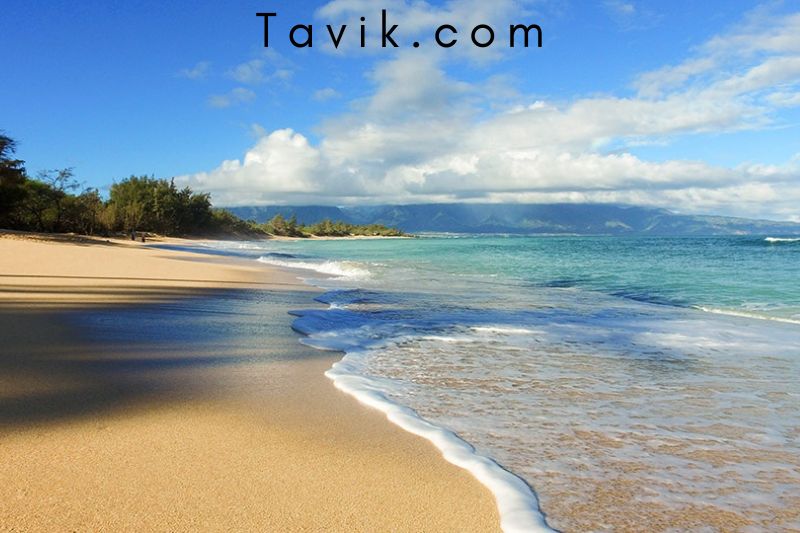 Paia Bay, Paia can be used as a beginner surfing break during winter when Ho'okipa's surf is just a bit too large. In the summer, it is not often accessible. Paia Bay has a sandy beach that you can paddle to and several surf spots. Sometimes the waves can appear huge, but they soon lose power just before breaking.
Guardrails
Guardrails is one of the best surfing beaches in Maui. It is an unmarked section of Honoapiilani Highway, located 5 minutes south of Lahaina between mile markers 18, and 19. It is the term for the breaking waves that run along the guardrail, just past Launiupoko. 
Although it is not very crowded, longboarders and stand-up paddleboarders frequent this spot. Guardrails is a peaceful getaway for friendly surfers.
Kahului Harbor
Kahului Harbor will be a great place to start surfing Maui for those who flew to Kahului Airport. The harbor's enclosed water body isn't as rough as the ocean, so novice surfers can get started without being too scared.
The Harbor is famous for its swell, which is often found in this area of Maui. This wave can be predicted easily and can sometimes get quite large. It is a great place to practice balance and test your skills before you go out on real waves.
Kahului Harbor has plenty of parking, so it is easy to park your car and get your kit to the destination. This location is great for intermediate and beginner surfers.
S-Turns & Pohaku Park
You can learn more about Maui surfing even if you are just starting out. You can enjoy bigger waves at Pohaku Park and S-Turns.
This area is popular with surfers of all levels. However, there's plenty of room for everyone to have fun and it is always friendly. You won't need to compete for the best waves, and you can expect lots of help from seasoned surfers if you ask them.
It can be a bit difficult to park at peak times so it is worth planning ahead. Pohaku Park is a popular spot for surfers. This means that those wanting to go out on the ocean must contend with other visitors.
2. Best Spots for Expert Surfers
Ho'okipa Beach
Ho'okipa Beach offers a great spot for surfing. It's located just a few minutes from Kapalua Airport, making it easy for any experienced surfer to reach this spot.
This area of Maui is well-suited for those who have spent time on the ocean in the past. It has larger swells that the other areas. This beach is very popular with surfers and windsurfers. It has a strong community that makes it a great place to meet new friends and share your hobby.
Although there is plenty of parking at Ho'okipa Beach it doesn't mean it won't be difficult to find a spot. This area is very popular so you need to plan ahead to ensure you can find a spot quickly and continue your surfing.
Pe'ahi
Pe'ahi only breaks once a year. To wake this beast, it needs North wind to break it. It will start to show signs of life once it reaches over 15 feet. Once it has reached a large size, jet skis will be a necessity. It is private land so you should not attempt to find it without someone who knows the area well and can obtain permission. 
Laird Hamilton and his team have started organizing Jaws to surf this wave. They'll hold an invitation-only contest for the rare times it's possible. This will reduce the danger of surfing in the area due to jet skiers and surfers being congested. 
Unfortunately, the wave won't be accessible to everyone who wants to surf it. It's not so bad, though, because most people who wish to surf it shouldn't.
Olowalu Beach
This is the spot to go if you love to glide along clear waters. Olowalu is one of the best Maui surf beaches for beginners. It's also known for having smaller waves in the summer. This beach is ideal for all water sports, regardless of whether you are not surfing.
Breakwall
Breakwall is a great spot for beginners surfing. It's located right off Front Street in Lahaina's heart. It's a great place to learn how to surf, and the best spot for lessons on the Westside. Breakwall can be dangerous for beginners if it is too large and chaotic, especially in the summer months.
3. Best place for all
Lahaina Harbor
Are you wondering where to surf in Maui? Surf spots can be found all around Lahaina, including in the harbor. The best waves can be found on the right and left sides of the jetty. 
These waves are dominated by lefts but can break in shallow water and work both ways. Due to regular boat departures from the harbor, the water is somewhat polluted.
Honolua Bay
Four-time world surfing champion described Honolua Bay's most popular wave as "the best wave anywhere in the World." It's difficult to ignore an expert claim like this. We are certain that you will not be disappointed by what this area of Maui has in store for you.
The wave is strong enough to keep surfers going for great distances. The swell is easy to predict and the regular surfers will do everything to ensure that everyone has a chance to experience the wave. This area of Maui is very popular during the summer months.
The waves may not be there all the time but that doesn't mean you don't have to go out on the waters at Honolua Bay. You can instead grab snorkeling gear to spend quieter moments exploring the underwater landscape. This area is home to many beautiful animals, most of which live in the sea.
Thousand Peaks
This beach is known for its famous "thousand peaks" surf spots. It is best for more experienced surfers who prefer quiet, solo trips. You will need to be strong and able to paddle for a long distance. You will be rewarded with waves as you paddle down the beach. There is never a need for you to fight the waves.
Tips & Warnings
There are a few hidden spots on Maui that you can surf. But there is usually a reason for their existence. 
You should not surf in a spot that appears good, but isn't being used. You might find it empty due to unforeseen dangers like sharks, very shallow reefs, or dangerous currents. Before you go out, make sure to check the surf conditions. We want our guests to have fun and stay safe.
Conclusion
Maui is home to some of the best surfing in the world. The island's many beaches offer waves for beginners and experienced surfers alike. Whether you're looking to catch a few waves or ride the big ones, Maui has a surf spot for you.