There are many great places to surf in Florida, but a few stand out above the rest. The best places to surf in Florida is wave-rich, with great beaches and sunshine. However, there are also great spots for surfing in Florida that offer something different.  If you're looking for a place to surf that is less crowded and has more of a relaxed vibe, then head to the Gulf Coast. There are also great surf spots on the Atlantic Coast, so no matter where you are in Florida, you're sure to find a great place to catch some waves.
Why Surf in Florida?
Because of its consistent waves all year, Florida is a top surf destination on the East Coast. Florida is often overlooked when thinking of U.S. surfing destinations. However, the state is a top-notch surfing destination. Surfers worldwide can enjoy consistent waves all year round in Florida. It's an ideal place to learn to surf and the perfect place for you to experience the waves and breaks. It is a great sport for the mind and body. To get on the board, you must be strong, patient, and have stamina. It's not only an exercise that feels like one but also a lot of fun. It's impossible to resist the thrill of riding a wave, and it's almost impossible not to get hooked. It's a great sport; you don't have to wait too long to start. Many surf camps offer lessons and rental gear for those new to surfing. You can also enjoy the many beaches here for advanced surfers.
When is the Best Time to Surf in Florida
With the constant warmth of Florida, surfing is an all-year activity. The winter months are best because of the consistent and larger waves. From August through spring, the giant swells are the most powerful. The best waves in Florida occur from November through March. You can surf during Hurricane Season if you are an experienced rider. The waves can be quite gnarly. Winter surfing can be a bit difficult because you will need to wear a wetsuit. However, it is possible to surf in a bathing suit in the summer. Florida is the best surfing destination, as you can see. True surfers are well aware of the quality and consistency of waves in Florida. You must try surfing here if you haven't already! There are many great spots along the coast, but these ten cities are excellent places to start. Enjoy what you see and have fun! Do you love surfing in Florida? Do you have a favorite Florida surf spot that isn't on this list? Comment below.
Best Places To Surf In Florida
1. Best Spots for Beginners
Cocoa Beach - best beaches to surf in Florida
Cocoa Beach is located just east of Orlando. It's the birthplace for Ron Jon Surf Shop and the 11-time World Surf League #1 Pro, Kelly Slater. Cocoa Beach Pier is the best Florida Surfing spot for beginners, even though it's not the best place for more experienced surfers looking for a challenge. This stretch is best for those who prefer to ride in the southeast wind during high tide. Surfing in Cocoa Beach is the most fantastic experience. Let's try now.
South Beach
South Beach in Miami is best known for its beautiful beaches and wealthy residents. But you can also find some great surf between July to November. First Street has a jetty you should hit when the tide is low or mid-tide in the north to northeast swells. Island Water Sports is the oldest surf shop in South Beach.
St. Augustine Beach
St. Augustine Beach is known for its laid-back vibes and Anastasia Island nearby. Surfers just starting will find some great spots for beginners, like the "Blowhole" and "The Middles."
Daytona Beach
Daytona Beach is a well-known destination. You can drive on it, but you can also surf there. There are plenty of rental shops and tuition for beginners. It is a great place for beginners to learn. Because of the large number of tourists, surfing in Florida is more tightly controlled. Although waves rarely exceed 5 feet, the surf is consistent thanks to the sandbar break. The area's top surf spots include Ponce Inlet, Ormond Beach Inlet, Daytona Beach's Main Street, and Sunglow Piers at Ormond Beach. Coastal Living named Ormond and Daytona the best places to surf in Florida in 2018. This is a great place for beginners to surf and learn how to catch waves in Florida.
2. Best Consistent Surf Conditions
New Smyrna Beach Inlet
New Smyrna Beach is a great place to surf if you want consistent waves. Locals call it the wave magnet, making it a great spot for surfing in Florida. Here you will find the best Florida surfing. You will find a spot on this 13-mile stretch of beach. The surf is also best at high tide. This is a great spot to do stunt surfing. New Smyrna Beach is located on Florida's Central Atlantic Coast, just south of Daytona Beach. It has the most diverse estuary in North America. It is home to over 400 species of birds, manatees, turtles, and alligators. New Smyrna Beach is known as The Shark Bite Capital of the World. This will give you an idea of the people with whom you may be sharing the water. This is a safe area to ride great waves, as long as you know the dangers. Great place to surf in Florida.
Ponce Inlet
Ponce Inlet is located between New Smyrna Beach and Daytona. It's home to professional surfer Cobie Grittner. The jetty that runs north from New Smyrna Beach creates sandbars in the south. Shark Shallows, one of the outer sandbars ambiguously called Shark Shallows, offers good waves in all swell conditions. You have to be brave enough to go out there. These outside bars will usually have bigger waves because of the higher tides.
Jacksonville Beach
Jacksonville is a popular spot for surfers. For great breaks, clean showers, and camping spots, you can visit Hanna Park. Officer's Club, Lighthouse, and the Lighthouse are two of the most popular breaks in the area. However, Mayport Poles are the best spot to surf on a northeastern swell. The south side of Jacksonville Beach Pier offers long lefts and short rights on a north/northeast wind. You'll still find waves at high tide if you go to the north side. Sunrise Surf Shop has been serving North Florida skaters and surfers since 1976. While you're in town, stop by Sunrise Surf Shop for any assistance you may need.
Pensacola Beach
This is the best place to surf in Florida. Pensacola Beach is a paradise for surfers. Pensacola Beach, located at the top of Florida's Gulf Coast barrier island of Santa Rosa, is a resort community. This award-winning coastline of emerald green is a popular choice. It has a variety of quiet, peaceful spots as well as lively areas. The Pensacola Beach Fisherman's Pier and Observation Post, which extends 1,471 feet into the Gulf of Mexico, offers breathtaking views. Yancy Spencer III, the father of Gulf Coast surfing, was born in Pensacola. You will find the best surf spots at the Wall and Pier. This is your place if you want your Florida surfing to feel like paradise.
Ormond Beach
This quiet Atlantic getaway is located just north of Daytona Beach. It has a little bit of resort-style glamour (it was once home of John D. Rockefeller), but it also retains a small-town, cozy feel. Ormond is known for its orange sand and history of car racing at the beach. How to Get Gear and Learn a Lesson Daytona Beach Surfing School is located in Ormond Beach. It is the first surfing school in Daytona Beach. Dawn Patrol Surf Company is another popular choice. It rents and sells high-quality stand-up paddleboards, soft tops, and standard surfboards. A local surfer started Dawn Patrol Surf Company.
3. Best for Big Breaks
Sebastian Inlet
Sebastian Inlet has three miles of stunning beach. It is also known for many Florida surf spots for surfers. Where can you catch the best ride? Monster Hole is a break made by an artificial sandy bar that can hold 10 feet of surf. How to Get Gear and Learn a Lesson Catalyst Shop, located in Melbourne Beach, Florida, is your best choice for surfboards, accessories, and apparel. Sebastian Inlet Surf and Sport offers lessons and supplies surf gear.
Reef Road
Although Florida is not known for its biggest breaks, Palm Beach's Reef Road has the most impressive. Reef Road, which boasts waves up to 15 feet high, is known throughout the state as the "big-wave spot." You will need to have a north-to-north swell with low tide incoming to get great breaks. Winter and hurricane seasons are when waves reach epic heights.
Panama City Beach
Panama City Beach is a great beach for all levels of surfers. Both children and adults will enjoy the endless surf and quartz-sand beach.
Destin Beach
Crystal Beach is one of the best surfing beaches in Florida because of its bigger waves. You can also surf on the waves; sometimes, a board is enough. This surfing beach is a great spot to learn how to harness the energy of waves, and if you're lucky enough to catch big waves to surf, it's also a great place for learning how to ride them. This is a Florida surfing destination found on the Emerald Coast. It's picture-perfect. Crystal Beach is a wonderful place to spend quality time with your family or for you to leave them to enjoy the beach while you surf. Destin is known for being the luckiest fishing community in the world. You can combine surfing in Florida with great fishing.
Honeymoon Island Beach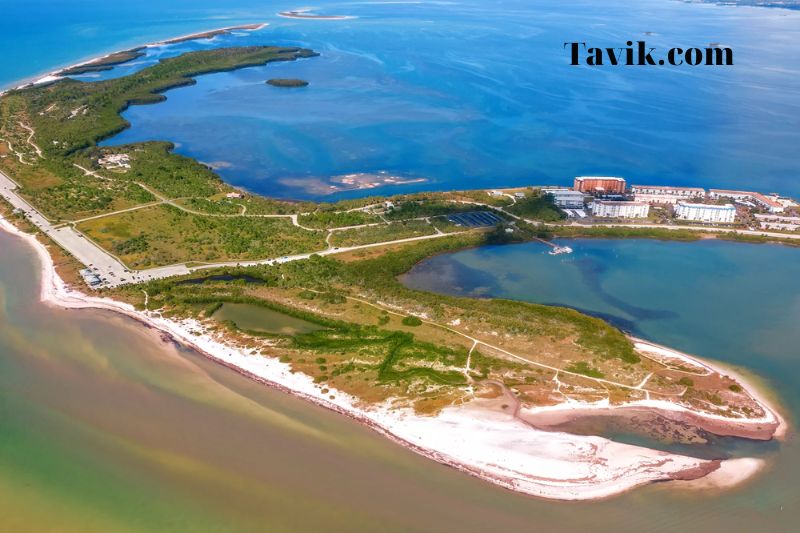 Honeymoon Island, a state park, is located just a short drive from Tampa. You can explore four miles of sandy beaches and a three-mile trail through the last virgin pine forests. The best time to surf here is winter when the wind direction from the east is. This sandbar break is well-known for producing great point breaks when the conditions are right. This beach is dangerous due to the presence of rocks. There are many other activities that you can do, such as swimming, bicycling, shelling, fishing, hiking, and shelling. The locals love this beach, which surfers less frequent.
4. Best for Uncrowded Waves
Boynton Beach Inlet
Boyton Beach, located between the Atlantic and Florida Everglades, is known as America's Gateway to Gulfstream. This trait allows cool summer breezes complemented by warm winter rays. Boynton Beach's Oceanfront Park not only looks beautiful, but it also offers the best spot to ride the waves. How to Get Gear and Learn a Lesson Nomad Surf Shop has been family-owned and operated for nearly 50 years. They offer lessons and rentals as well as accessories for Boynton Beach.
Flagler Beach
Although it is a small community of 5,000 people, it is still a powerful place. It is a well-known surfing destination, attracting people from around the globe every year. It boasts the third largest waves in Florida, so it's great for surfing. Flagler Beach has many rental and lesson options for beginners or those who don't have their boards. Here are the events: Tommy Tant Memorial Surf Classic, MayDay Memorial Surf Classic, and Surfers for Autism. Although the area to the south and north of the main Pier can be crowded, it is possible to find open water and great conditions if you go in either direction. Flagler Beach is a great place to start your Florida surfing adventure.
Jupiter Beach
Juno Beach Pier and Jupiter Inlet are some of the most popular spots for surfing in Jupiter. There's also Ocean Reef Park and Pump House. But there are plenty more great spots all around the city. Juno Beach's 990-foot pier is a great spot for surfing. It also looks cool with the pier in front. Plenty of bars and restaurants are nearby to keep you occupied when you take a break from surfing. Jupiter Inlet, located near the Jupiter Inlet lighthouse, has less wind than other areas. Jupiter, Florida, is a great place to surf and enjoy the beautiful views of the ocean. This place is also less crowded than other Florida cities, so it's a great spot if you're looking for a quieter surfing experience.
Indian Rocks Beach
Indian Rocks Beach is home to Shea Lopez and Cory Lopez, international surf champions. It has three miles of shoreline on Florida's Gulf Coast. Indian Rocks Beach is the perfect spot for fun and beach-break surfing. How to Get Gear and Learn a Lesson The Nekton Surf Shop has a wide selection of top-quality clothing, accessories, and surf gear. They even have hand-painted fins for surfboards. The Island Shop provides surf reports, rentals, apparel, accessories, and apparel from top brands to Indian Rocks residents and visitors.
Conclusion
There are many great places to surf in Florida, but it can be tough to decide where to go. Thanks for reading, and we hope this article helps you choose the perfect spot for your next surfing adventure!